"The best time to get in shape was 20 years ago. The second best time is now!"
If you think it's just a sport for the rough and tough, you're wrong. Boxing is now one of the most popular fitness regimes out there and if it's a lean, toned, strong body you're after then this could the sport for you. Think Hilary Swank. Think Mark Wahlberg from The Fighter and see some amazing results.
Scrap any ideas you have about beating a punching bag by yourself, boxing is very much a social sport. Sessions are 1 on 1 with me and split into POWER rounds and SPEED rounds to build strength and agility.
What can you expect at a session?
A typical session will start with a 10-minute warm-up, followed by about half an hour of boxing and finishing with a 10-minute warm-down. Sessions will teach you how to punch properly — it's about technique not power.
There are three main moves to employ: hooks ("side" punches), jabs (straight forward punches) and up-cuts (punches going upwards).
Don't think that boxing is an easy ride, though: it's seriously hard work. Boxing is a high intensity, full body workout that will keep you moving the whole time. When you're not throwing a punch, you're ducking and weaving — or doing squats and abdominal work.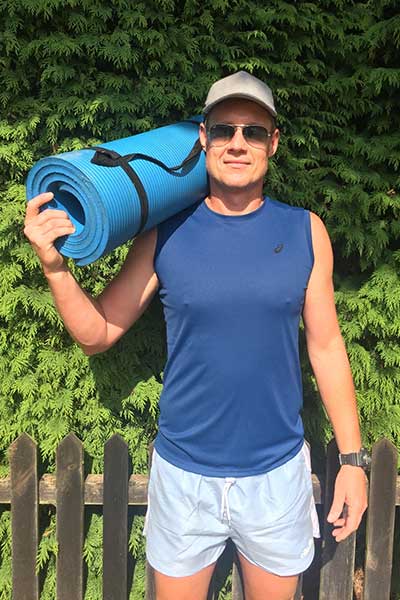 What benefits will I see?
Weight loss, increased agility and coordination, muscle tone and greater fitness all result from boxing. Many people think that boxing is all about the arms but it is actually a cardio work-out for the whole body. It's especially good for toning your bottom and quadricep muscles, which is perfect for women who want to lose weight around their bottom and thighs as part of an overall reduction programme.
There's no need to worry about bulking up, Hilary Swank-style, either. Boxing is very much a high repetition work-out so you'll see tone rather than muscle. It's also very empowering and people really get pumped up and stuck into it during the moves. While it's not a self-defence lesson, by the end of the first class, you should be able to throw a solid punch.
Circuit Training (Body Weight)
I have personally written dozens of circuits for my clients to work their way through over the course of their training program. All these circuits utilise your body as resistance which ensures you get fast results and an incredibly tough circulatory system. In short, each circuit consist of about 6 stations with 6 different exercises. Move through the program until all stations are complete, rest, then repeat. This is my favourite form of exercise.
Every session I conduct includes a comprehensive core strengthening component.
Every session I conduct includes an exercise to assist in strengthening the lower back, a real weakness in most clients.
Every session I conduct has a comprehensive stretching component to ensure maximum use of all muscle groups and to prevent injuries.